INDEPENDENT DISCRETIONARY
FUND MANAGERS

Enhance IFA Solutions (Pty) Ltd
Registered Financial Service Provider No. 45638


In the new Regulatory environment, Investment Advice Risk is becoming a major source of concern for smaller IFA Practices.
Unless you can prove that you have a robust investment process which enables you to determine a client's risk profile & then match that profile to an appropriate investment solution, it is only a matter of time before you may be challenged by a client. This, in turn, could result in your processes being scrutinised by the FAIS Ombudsman, an experience that should be avoided.
Why don't you contact us to discuss our solutions and how they could be deployed in your practice.
We look forward to hearing from you.
Enhance IFA Solutions
18 Baines Road
Glenmore
Durban
4001.
Tel: 031 205 2496
garth@enhanceifa.com




Durban Office:
Enhance IFA
Suite 417, 4th Floor,
Mazars House
197 Peter Mokaba Road
Durban
4001.
Cape Town:
Independent Investment Partners
6 Monaco Square
14 Church Street
Durbanville, 7550
Tel: 021 914 1321
marius@2ip.co.za

FICA Internal Rules
FAIS Complaints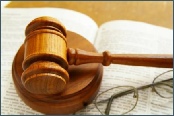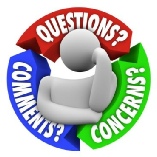 Conflict of Interest

Disclaimer
Investors should take cognisance of the fact that there are risks involved in buying or selling any financial product. Past performance of a financial product is not necessarily indicative of future performance. The value of financial products can increase as well as decrease over time, depending on the value of the underlying securities and market conditions. Illustrations, forecasts or hypothetical data are not guaranteed and are provided for illustrative purposes only. The information on this website does not constitute a solicitation, invitation or investment recommendation. Prior to selecting a financial product or fund it is recommended that investors seek specialised financial, legal and tax advice. Enhance IFA Solutions (Pty) Ltd is an authorised financial services provider in terms of the Financial Advisory and Intermediary Services Act (Act No. 37 of 2002). The laws of the Republic of South Africa shall govern any claim relating to or arising from the contents of this website.